As George Takei, he of Star Trek fame, is a gay man and a proponent of LGBT rights, I'd at the very least expect him to have some kind of empathy with other minority groups. Takei has also won a number of awards and accolades for his work in the human rights field, especially Japanese-American relations.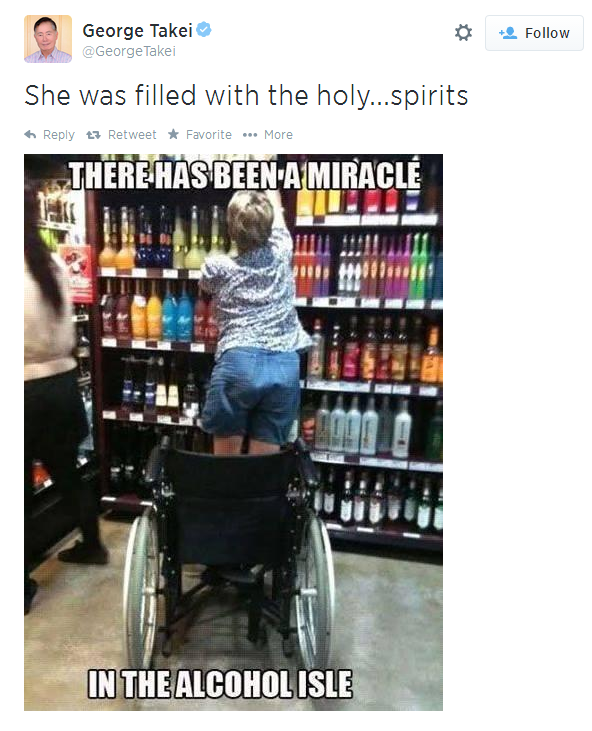 Is because she is not Japanese or LGBT?
But instead we find George undermining people as with this disablist joke on Twitter.

George, don't you understand that in the world of minorities, of groups targeted for their differences a hurt to one is a hurt to us all?