My current machine, an HP Photosmart Premium C309a series refuses to work ever since I poured some non-HP ink into its delicate gregory - the only reason I bought the cheaper ink was because the bloody printer had a drink problem!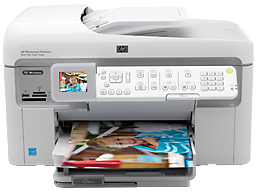 Oh, it may look sweet as though butter wouldn't melt. But this machine drinks like a fish!
So now I'm looking for a three-in-one colour printer with automatic duplex that is tee total. The printer is to be used mainly for text, but I will be doing some colour printing of images. My budget is £200-£250, any suggestions?